Automate the sale of your know-how
Sell inspirational content

Use the power of recurring payments

Digitize your business model

Pass on knowledge within the company

Work with video and podcasts
Create rich and well-structured content. Sell it using single payment or in the form of a membership and rely on the strength of recurring payments.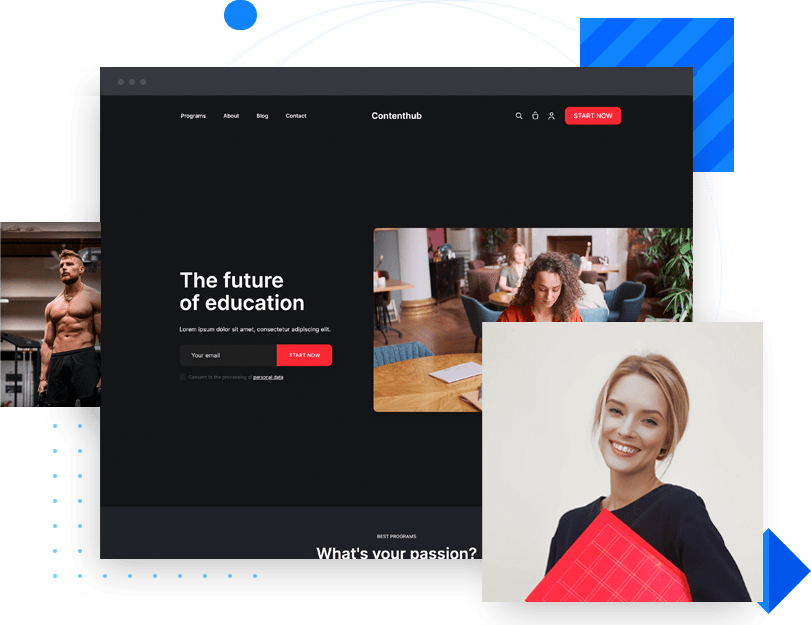 Content creation in 2021
Educate, entertain, inspire.
---
Content is no longer just texts and photos. Choose from a plethora of formats to help you convey your know-how. Include structured articles, videos, live broadcasts, or podcasts and organize them into topics or create educational paths.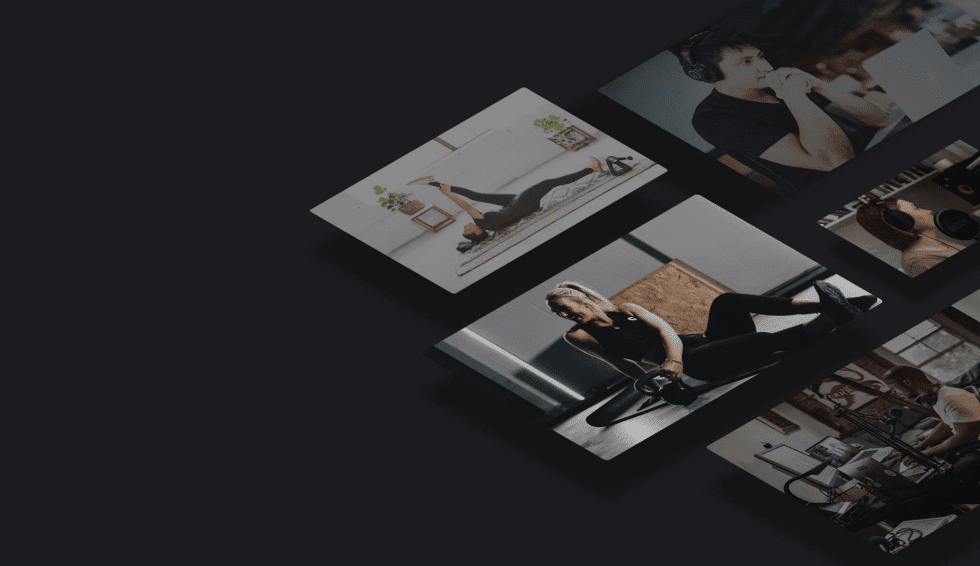 Create inspirational articles
Inspire your employees, clients or subscribers with interesting articles. Organize them into related chapters or thematic areas and allow readers to better orient themselves.
Release the content gradually
Create long-term training programs that subscribers will go through gradually and become their regular habit that will lead them to the desired goal.
Take advantage of the power of video
While video might be more difficult to produce than other forms of content, it will help you convey your know-how quickly and efficiently. Include videos, which will capture your subscribers attention and keep them interested.
Integrate podcasts
Try creating audio content and give a chance to one of the most popular content types used today. Educate your subscribers while they are driving, cleaning, running or cooking.
Broadcast live
Schedule live streams that will motivate subscribers to consume content at a specific time. Explain material in depth, teach using examples or answer questions live.
Protect your know-how
The availability of your content will be entirely up to you. If you allow access only to registered or paying users, no one else will have access to your know-how.
The power of recurring payments
Sell using the integrated
payment system
Digital content will meet the demand for you. Bring in subscribers using the trial version, create membership levels, enable membership profiles to be linked to a credit card, and automatically deduct any recurring or one-time payments. Simple and safe.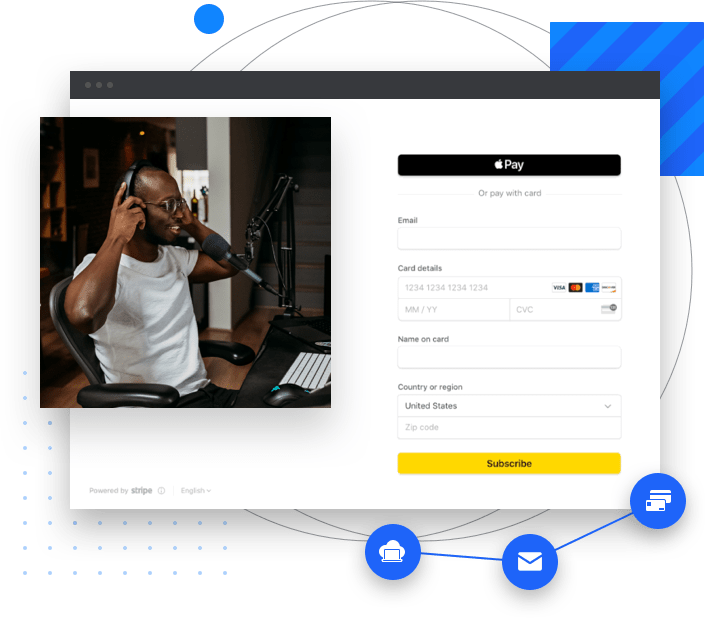 Use the integrated
payment system
Require member profiles to be linked to a credit card to automatically deduct any future recurring or one-time payments.
Gain more clients thanks to the trial version
Use one of the most effective tools to sell your content. Provide some of your content for free to motivate the visitors of your website to become subscribers.
Scale up and build a community of members
Show that you value long-term subscribers by creating multiple levels of membership, collect their data with consent, and use it to create high-quality personalized content.
Sell content according to your rules
The integrated Stripe payment system is ready for anything. For sales anywhere around world, one-time and recurring payments or for the automatic generation of invoices.
Generate revenue from recurring payments
Subscription is currently the best business model for selling content. Get enough long-term subscribers and rely on the power of recurring payments.
Expand your offer and use the power of after-sales
Give your subscribers the opportunity to purchase products related to your content, subscribe to a higher level of membership, or take advantage of personal consultation.
Sell any content
in any form
Whether you organize yoga classes, provide therapy, or want to educate your clients,
you can customize the content hub exactly according your requirements.