Digitization of marketing and business for Hotels
Start the growth of reservations

Publish great content

Understand web users

Measure and optimize goals

Edit the website immediately

Communicate clearly and concisely
Gain insight into digital hotel marketing and gain an edge with information based on 10 years of experience, 73 implemented projects for hotels and current market research from 36 countries.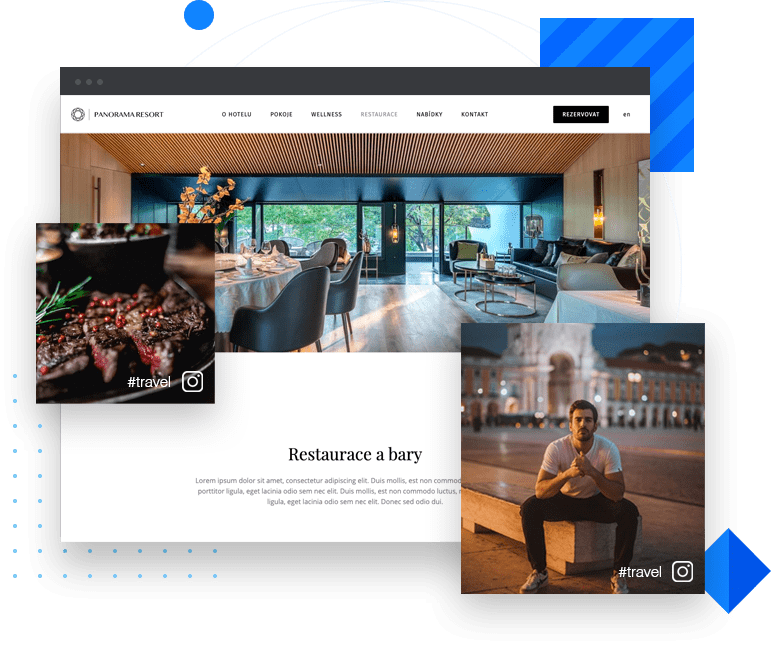 Understand users in 2021
How does the behavior of internet travelers develop?
---
Tourism marketing is undergoing a digital revolution, and with it, the behavior and habits of the average Internet user are changing. Did you know that existing users on the web: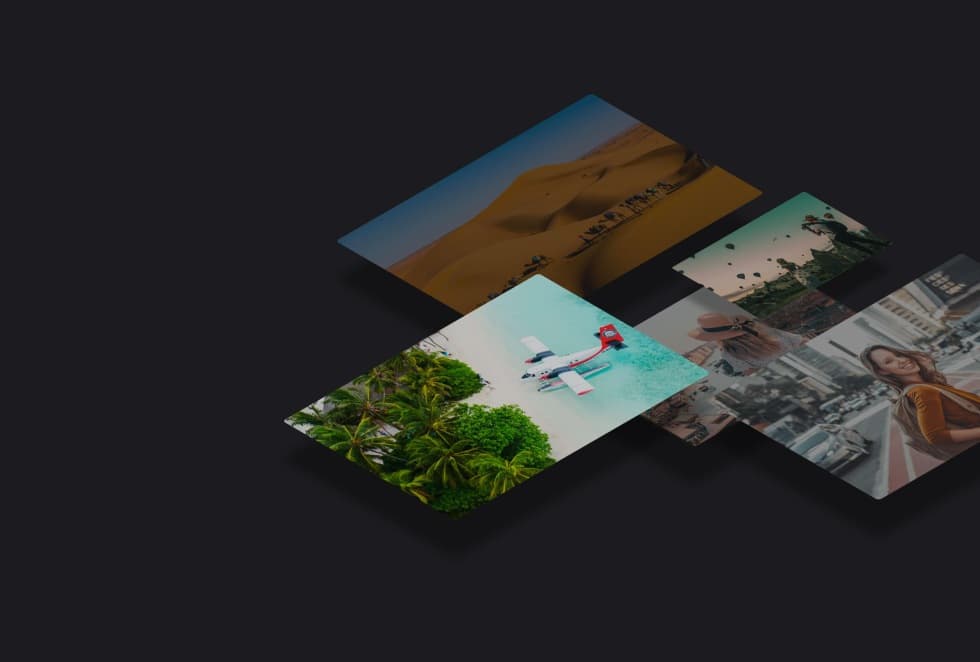 They trust reviews 12 more times
Travelers trust reviews and user-generated content on average 12 times more than traditional marketing materials.
They are very impatient
People on the Internet are not willing to read long texts or wait longer for a page to load. The important things must be said in the headings and briefly.
They love authentic content
People are looking for quality and authentic photos and videos. They prefer them to generic photos from photobanks.
They stay 88% longer
on the website, if it includes quality and authentic video of the destination they are about to visit.
They use phones more often
63% of all website traffic comes from mobile devices. Having a well-resolved responsiveness is a critical point.
They visit 38 websites
within 45 days until they make a final reservation at the hotel they eventually choose for their stay.
Set long-term website goals correctly
What goals need to be pursued
and optimized in the hotel industry?
Measurable goals
Increase the share of direct bookings from the web
Collect user emails and get followers
Extend average session duration
Reduce page load time
Reduce bounce rate
Project goals
Present the types of rooms well
Mediate the atmosphere of the hotel via the web
Present the restaurant and the type of cuisine
Promote other hotel services (wellness, sports)
Connect the website with the booking engine
Sell packages and special offers
Prepare relevant language versions
Introduce the location and tips for trips (winter / summer)
General requirements for a modern website
Create an intuitive navigation structure
Prepare quality and concise content
Create a modern design in line with the corporate CID
Prepare the website for all types of mobile devices
Integrate the website with third parties
Link the site to social networks
Provide intuitive and fast content management
Automate routine work
Comparison of important numbers
You may be hesitant about what is a good result in your field and what is not. Take a look at the basic comparison
of the most important numbers on the web. But don't let them limit further improvements of your site.
1-2% conversion rate
0 - 1% bad result,
1-2% acceptable result,
2-6% great result
1.0s loading time
up to 1.0s great result,
1-2s acceptable result,
over 2s bad result
1-2 clicks
Ideal number of clicks
from opening homepage to booking a room
Why doesn't your site
get better results?
Unfortunately, it is easy to neglect a lot of things on the site.
Read the most common reasons for low conversion on websites.
Complicated
navigation
Your navigation is crowded and has many levels. It is a problem to find the required information.
Insufficient
content
Your texts are long
and poorly structured. Your content is not authentic.
Missing
call to action
The benefits of direct booking are not clearly named and the conversion is misplaced.
Slow loading website
Your website loads significantly longer than a second, and users leave it almost immediately.
Unfunctional
web design
Your design is poorly processed, the website is hard to use and untrustworthy.
Absence of
social proof
Your site does not work with the content of your visitors. Therefore, it is not very trustworthy.
Low rate of
integration
The web is poorly connected to social networks and third-party tools. It does not benefit from their advantages.
Out of date
content
Your website content was last updated months ago.
Insufficient
safety
The website does not encrypt connections and does not protect user data. Google penalizes it.
Inspiration for hoteliers
Explore inspirational sites of different brands and try to discover
and determine the principles they use to maximize the results of the websites.
Start working smart with content
Integrate user-generated content into the site. Whether it's reviews, tips or Instagram feeds.
Communicate the benefits of booking clearly
Write concisely and clearly about the benefits of direct booking and use smart elements such as lightbox, chat or content boxes.
Prepare
type sections
Turn your site into a kit that consists of multiple parts. Web administration will be cheaper and yet faster.
Learn about important type pages
Great website is not just a great homepage
Marketers and entrepreneurs give great weight to the homepage and, on the contrary, underestimate the importance of other sites. At the same time, it is these sites where the conversion of the visitor often occurs. So which pages are useful to pay attention to? And what should be their content?
Room detail
The page where the conversion takes place - direct booking. The aim is to perfectly present the equipment and character of the room and correctly present the benefits of direct booking.
List of rooms
It aims to outline the various types of rooms, explain the difference between them and allow a smooth path to the reservation.
Detail and list of services
The aim of the page is to promote hotel facilities, emphasize unique benefits and equipment and increase the lifetime value of the client. It is also possible to sell discounted packages.
Hotel introduction
The purpose is to present the hotel, location, activities and create a relationship between the place and the site visitor through authentic photos and videos. It's not just about getting to know your hotel, but also its location.
Booking forms
To enable the easiest and shortest possible booking of a specific room with a possible sale of services or packages and to correctly name the advantages of direct booking.
Homepage
Start creating valuable content for visitors of your location and bring organic traffic to your site.
Take the next step with solidpixels
Booking cloud
Find out why the best hotel in Central Europe like the Booking cloud from solidpixels and how they achieve their goals with it.
2%
average conversion rate of the solution
6
number of key
type pages
1s
maximum time for page loading